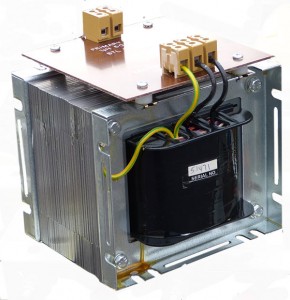 This range of panel mounting transformers start at 50VA and continue up to and including 5kVA. This range is available either vertically mounted (tall but thinner) or horizontally mounted (short but wider).
This range is built generally to BS3535 class 'F' insulation system to BS2757 and can be fitted with stud terminals or terminal blocks.
We also offer this transformer type to BS171, Lloyd s requirements for marine applications, various temperature limits and insulation class to suit various ambient temperature conditions.
Contact sales@birminghamtransformers.co.uk

PDF Download – Specials horizontal
Condition of Sales / Website disclaimer & Copyright statement / Health and Safety statement / Quality statement /